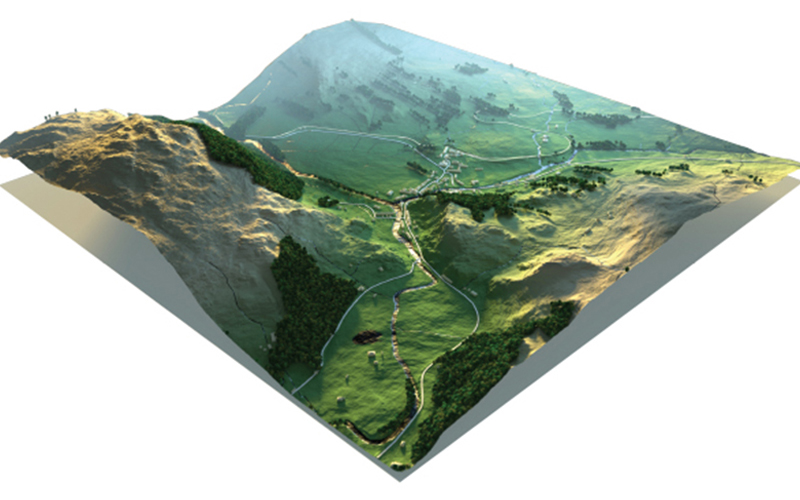 GIS & Mapping Services
OIAPL works on GIS data conversions and prepares electronic maps using Geographic Information Systems (GIS) technology by utilizing the paper or electronic data that has been either captured by the clients or collected otherwise.
The vast expertise and experience allow OIAPL to integrate GIS, CAD and Global Positioning Systems (GPS) services, by using high-end GIS Mapping and GIS data conversions software. These services assist the customers to produce contour maps, spatial maps, atlas maps, cadastral maps, thematic and zonal maps, landscape maps, and environmental maps for host industries such as mining and geology, utility, agriculture, petroleum pipelines, land information management, and other GIS Mapping companies and Remote Sensing companies.
OIAPL provides GIS services with an all-inclusive solution for spatial data management to government and industrial organizations through GIS remote sensing services. OIAPL's complex GIS Mapping Services and GIS Remote Sensing services include capturing, storing, integrating, manipulating, analysing, and displaying data related to positions on the Earth's surface.
OIAPL uses updated technology, research and innovation that are implemented by highly experienced and qualified staff to create maps. OIAPL's team of engineers, geo-scientists, planners have developed GIS products and systems, integrated with GPS, GIS, and CAD.
The various GIS Data Services offered by OIAPL are:
Digital Photogrammetry Services
Digitization
Remote Sensing
3D Building Landmarks
Indoor Mapping
Navigation
Survey
Municipal GIS
Cadastral Mapping
Topographical Mapping
Parcel mapping
GIS Data Capture
Pole Loading Analysis
LiDAR Data Processing Services
Viewshed Analysis
Geofencing Services