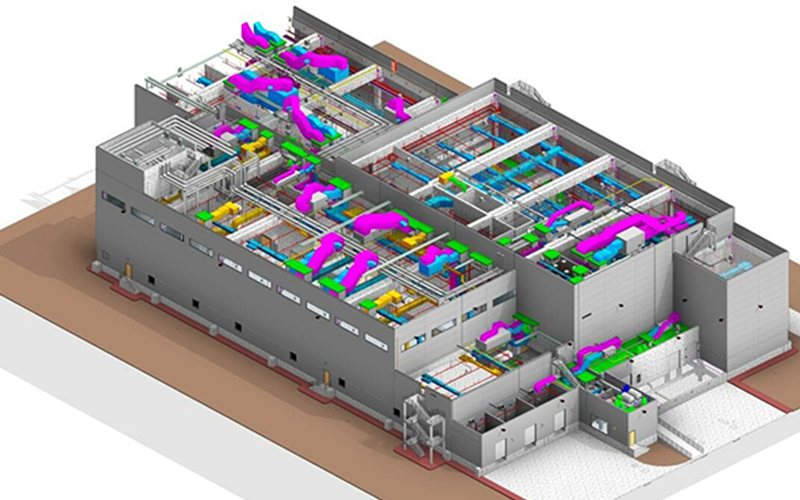 MEP
We provide bespoke MEP design solution for building services to customers in the food retail, food processing and distribution, and non-food sectors including pharmaceuticals and manufacturing. We can undertake all aspects of MEP design projects including HVAC, Refrigeration systems, Underfloor heating, hot and cold-water networks, electrical design, and BIM co-ordination.
Our in-house engineers will provide a comprehensive service using the latest advances in technology and in compliance with client specific building control regulations. All our mechanical and electrical packages are coordinated in house to ensure all systems are in harmony for both the user and the construction team.
We don't lose sight of our ethos of not overcomplicating design, whilst utilising the latest proven technologies with a focus on costs. Making the final solution simple for the end-user ensures that the FM is straight forward and uncomplicated. Our experience and expertise, together with the software we use, enables us to collaborate effectively in real time with other AEC contractors from pre-construction through the project delivery process to handover.
Our team of design engineers, and specialists are experienced in turnkey, fully integrated projects, including structures, layouts, refrigeration, and mechanical & electrical services. We can design projects from initial concept through to commissioning. Our 3D co-ordinated services provide photo realistic images and virtual walk throughs to help you visualize complex projects and help with decision making process.